A great passion for preventive healthcare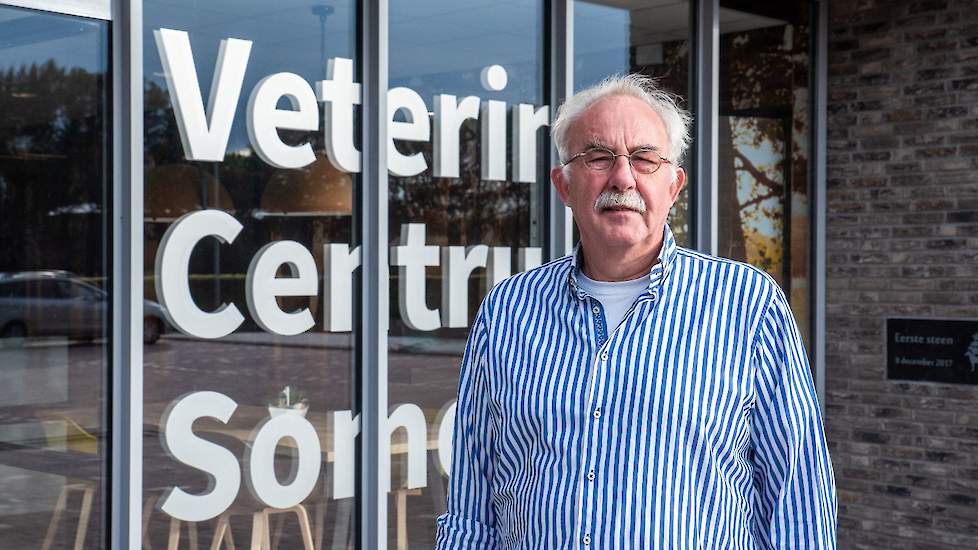 Rudolf Raymakers graduated from the Faculty of Veterinary Medicine in Utrecht in 1982 and has since worked as a pig veterinarian at the Someren Veterinary Centre. Along with another 7 pig veterinarians they work daily with great passion on preventive health care.
Rudolf has been visiting the Raamloop HyCare barn for 1.5 to 2 years, where a weaning table and fattening pig stables are now located. So he has seen a lot of rounds come through by now.
"During my visits I mainly look at the technical results, the growth and feed conversion. These results are certainly good. Good flocks of piglets show fantastic growth, good feed conversion and low death rate. This without the use of antibiotics.
It has also appeared that if you fatten less healthy piglets, you can eventually turn them into good fattening pigs. HyCare is therefore a method with a lot of added value for pig farming", says Rudolf.
Management
"The HyCare method is suitable for everyone. However, good execution and management are important. There are strict protocols for HyCare, which the pig farmer and staff must adhere to and the procedure requires discipline. Management plays a major role in the outcome of how the pigs are doing, whether they stay healthy and good production is achieved. When you look at contact structures at a company, flock management also plays a very important role. Try to visit groups of animals on the farm separately, so that few infections get mixed. With the HyCare method you also try to keep away infections around the animals. The whole pig farming industry would benefit much more from it, if we did this in chains, since the pigs' health is much improved."
Salmonella
"If the hygiene is in order and the drinking water is clean and acidified, you will see that you can score good salmonella values. The salmonella scores at the HyCare stable are always in category 1 and the OD values are always low. For me as a veterinarian, these are good reading parameters and I like to see that that is in good order."
Hygiëne
"I notice that the coating also gives the farmer a lot of convenience when cleaningthe barn. If afterwards you also disinfect it, it has even more effect. In addition, good pest control is of great importance. Rats, mice and flies are everywhere and spread diseases".
Rudolf Raymakers, Veterinair Centrum Someren shares his vision on HyCare
Veterinair Centrum Someren is a multidisciplinary veterinary practice. The practice has recently been completely renovated in a sustainable way and the hygiene aspect also plays a major role at VCS. Since it concerns a multidisciplinary practice – farm animals and pets -, they work with a dirty and clean road to prevent the spread of diseases. The vision of VCS is that your animals should be housed and cared for in a good way so that you get a good end product. Animal health, animal welfare and public health play an important role in this.